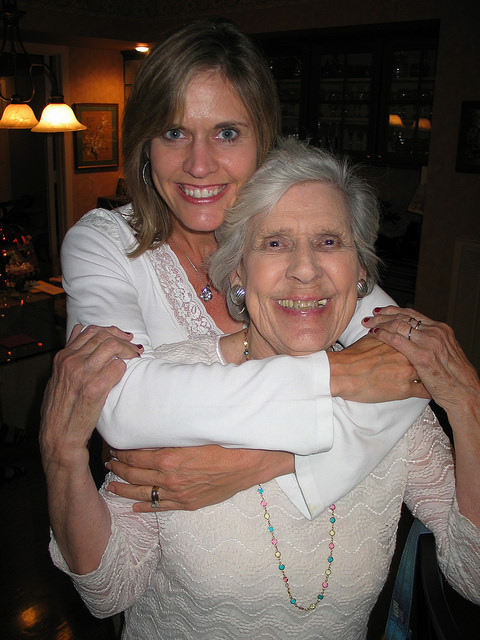 We are profoundly grateful for our past and the contribution each person and organization has had in giving life to our vision to create and sustain caring communities. We are able to fulfill our mission to care for weak and vulnerable people because individuals and organizations that share our values have invested time, talent, and treasure in us. We strive each day to be the best steward possible of these gifts. Accordingly, we expect our future to be consistent with our past: a continuing story of innovatively caring for people through person-centered programs of excellence.
Caring for people will remain our top priority. Each current service program is organizationally strong and addressing the needs of more people each year. As resources permit, we shall preserve the quality and integrity of current services while responding to new opportunities to serve.
Two new projects continue our tradition of innovation and responding to opportunities of greater service. The Expert Panel offers the knowledge, experience, and expertise of our professional staff and our network of professionals at educational institutions and agencies to congregations confronting issues in aging, caregiving, and spirituality. We shall design sessions to appropriately address the issues and select presenters who can provide information, insight, and perspective.
A second project to provide family caregivers with training on basic physical skills offers them another valuable resource to assist them in their roles. Experienced home care registered nurses train family members for infection control, skin care, continence management, nutrition and hydration, body mechanics, mobility and range of motion, caregiver stress, home safety, and bathing and dressing. Family caring for a person with dementia learn about communication skills, understanding behaviors, activities, bathing and dressing, caregiver stress, and maintaining respect, dignity, and quality of life. Both the physical skills training and special dementia-related curriculum are conducted in two four-hour sessions of instruction and practicing skills.
These new expressions of our mission to care for weak and vulnerable people illustrate how we are alert to opportunities to assist congregations to care for members and neighbors facing certain challenges. Whatever the future holds for Interfaith CarePartners, we look forward to it. We could not have known in 1986 how the Care Team concept and methods would evolve. Neither could we foresee how we would complement this core person-to-person strategy of mutual care with additional resources and services that add value to relationships of mutual care that are forged. Our commitment to excellence in all that we do is a safeguard against trying to do everything. As we embark upon our next quarter century of caregiving, we intend to honor our past by conducting all of our programs with integrity, excellence, respect, sensitivity, and compassion.
The Story Continues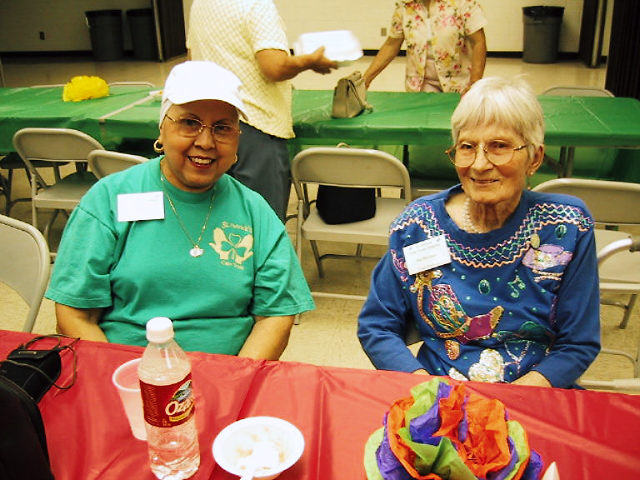 It seems that 26 years have passed in a flash. When days are filled with people sharing life during good and bad times, they are filled with activity, meaning, and purpose. Identifying opportunities for caregiving, developing strategies to meet needs, enlisting strategic program partnerships, forming and enjoying relationships with people from all walks of life, maintaining a competent professional staff, sharing experience, knowledge, and expertise with others who seek to follow our lead, securing the financial investments of donors, working with a capable and dedicated board of directors, and, most importantly, continuing to learn how to better understand the human condition and to lift up people who are bent or broken by weakness have never seemed like work. Each day has been rewarding as we endeavored to care for weak and vulnerable people.
It is often said that the past is prologue. As we reflect on our first 26 years and anticipate our short and long term future, we are mindful of how blessed Interfaith CarePartners has been to touch so many lives by bringing people and organizations together to create caring communities. It is as impossible today as it was in 1986 to foresee all that lies ahead for Interfaith CarePartners. Nevertheless, we look forward to a future that builds upon our past and meets new opportunities to give meaning and purpose to life as we serve one another.