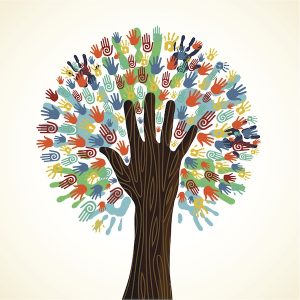 Looking for information on how to host or start a program at your local congregation or nonprofit? It takes a team of volunteers to start a CarePartners program; Gathering Place, Second Family or Common Ground. Support for all CarePartners programs is provided through our Care Team® model which is made up of volunteers from local partnering congregations, nonprofits, corporations and community volunteers.
Each volunteer goes through a screening and training process to help maintain a high quality, safe environment.  CarePartners staff provide educational and practical training for all volunteers.  Volunteers provide support for our caregivers and care partners that participate in a CarePartners program.  A care partner is an individual living with memory loss, Alzheimer's or dementia and other challenges of aging and a caregiver is an individual caring for a person or persons with memory loss, Alzheimer's, other dementias and or other challenges of aging.
CarePartners provides direct support to congregations and community partners within the Greater Houston area.  If you are interested in starting a program and are outside of our current service area, we provide indirect support to those partnering congregations and community partners.  There is a cost associated with starting a CarePartners program outside of our service area.
To learn more about starting a CarePartners program, complete the inquiry form below or contact Andrea' Williams, Vice President of Programs.