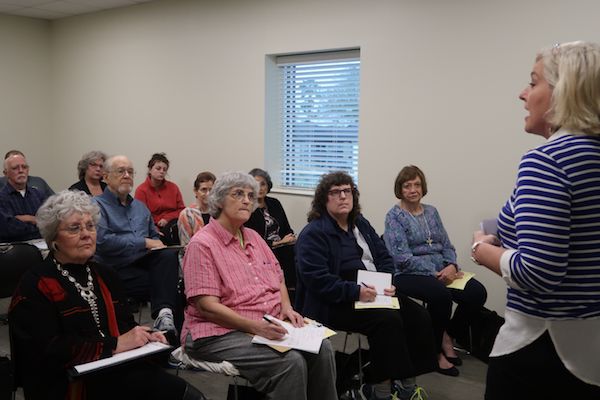 Nationally, more than 60% of family caregivers are also employed, either full or part-time.  Due to the stress and overwhelming demand that caregiving places on an individual, absenteeism and lost productivity cost businesses an estimated $28 billion for both full and part-time employees.
CarePartners will come into your workplace to provide caregiving workshops.  We will meet with your benefits or HR department to determine the need to support a working caregiver in your workplace.
Cost: FREE
Benefits to meeting caregivers in the workplace:
Reduce the stress of a working family caregiver
Share community resources to better care for a loved one
Learn how to avoid caregiver burnout
Positively impact job performance and employee retention
Improve physical and mental well-being of working family caregivers
Reduce employee absenteeism and lost productivity
---
Workshop Options
Employee Resources
CarePartners Programs:  click links below to visit CarePartners programs
---
Learn more about how to support working caregivers.