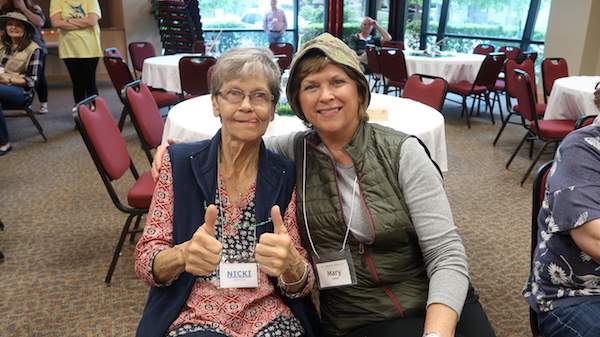 Are you looking for support and resources as a caregiver of a loved one facing age-related challenges such as memory loss, Alzheimer's, or other dementia? If so, we can help.
CarePartners bridges the gap between healthcare and social services by offering programs across Greater Houston which support caregivers' physical and mental health while accommodating their loved ones' needs, interests, and abilities.
Caregiver Education Programs: Workshops and conferences that provide caregivers with education and community resources to help them take better care of themselves and their loved ones.
Common Ground: Support groups for family caregivers of older adults and individuals with dementia offering emotional support, resources, and tips about self-care.
Caregiver Consultation: Ongoing one-on-one support, guidance, and action-planning for family caregivers by a licensed master-level social worker.
Second Family: In-home companionship and respite program led by volunteers for homebound older adults and individuals living with dementia. Availability limited to geographic areas.
The Gathering Place: Half-day activity program for individuals with dementia with multiple locations throughout Harris, Fort Bend, and Montgomery Counties.
Dementia Day Center: Licensed Adult Day Center for individuals with dementia that provides a variety of unique activities and quality care from specialized staff in a safe, secure, and well-planned environment. Daily rates apply. Financial assistance available.
Most programs are offered at no cost, thanks to the generosity of our partners and donors.