Honor a Family Caregiver on this Valentine's Day!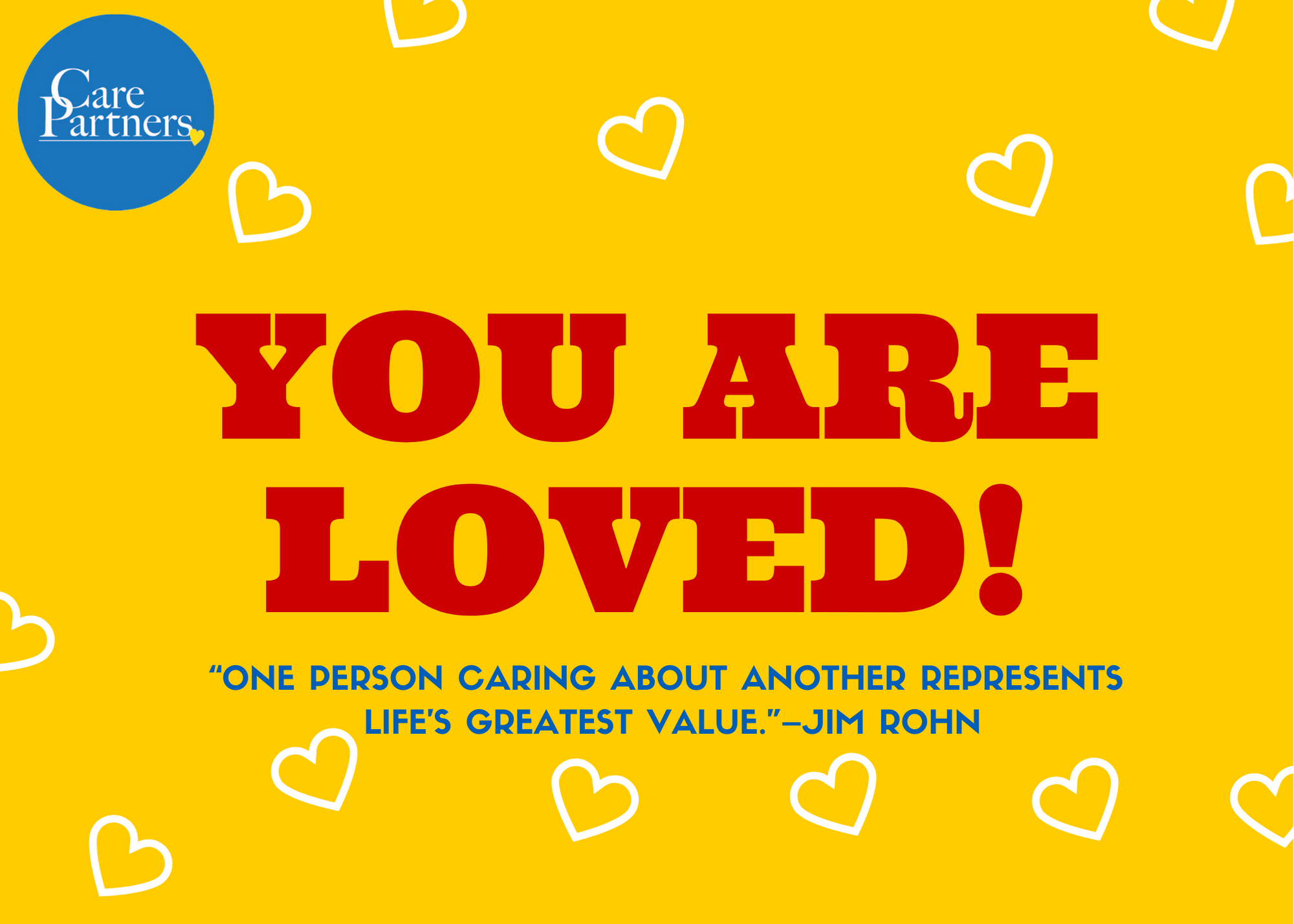 Valentine's Day is the day we dedicate to showing those in our lives how much we love them. It's a special time that reminds us to let the ones closest to us know that we love them.
Family caregivers dedicate their lives to the ones they care for and Valentine's Day is a great time to show a family caregiver they are loved and appreciated.
Donate today to honor a family caregiver in your life and in return CarePartners will send them a Valentine's Day Card from you.
Thank you for helping us continue to provide education, support and respite to family caregivers and help them continue the journey of taking care of their aging loved ones.