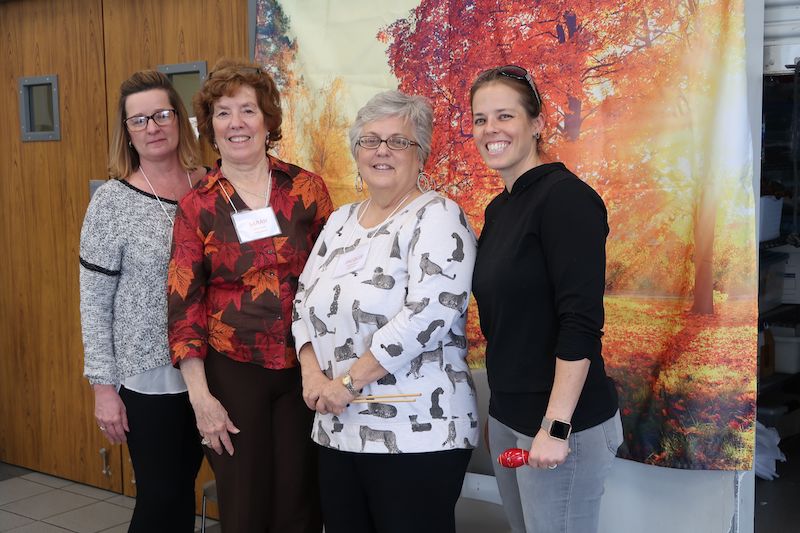 We are a volunteer led organization with more than 2,300 volunteers providing on average 122,000 hours of compassionate care. Since 1986, CarePartners volunteers have delivered two million hours of volunteer caregiving. Volunteers are a part of our caring community which provides care and support for our caregivers and care partners (individual living with memory loss or other challenges of aging). There are also opportunities to volunteer for our two special fundraising events; Sweet Charity and Kentucky Derby. These two events raise funds to help us continue to serve the mission of our organization.
All CarePartners programs are offered at NO cost to caregivers and their loved one who has memory loss; Alzheimer's, dementia or other challenges of aging. Our programs are delivered through partnerships with faith, nonprofit and business communities. Our faith partners adopt our programs as a ministry of their congregation or church. Many of the volunteers for a CarePartners program are members of the faith partners congregation.
Volunteer opportunities:
Gathering Place Program: Alzheimer's Care Team® Volunteer
Second Family Program: Second Family Care Team® Volunteer
Caregiver Conference: Workshop Presenter, Conference Volunteer
Common Ground: Licensed Volunteer Facilitator, Co-Caregiver Facilitator
Administrative: Office Volunteer
Special Fundraising Events: Sweet Charity, Kentucky Derby Volunteer
Volunteer Sign-In
Click the below to enter in time sheets and more.
Enter quarter hour times in the format of .25, .50 or .75.
Inquire to be a Volunteer
CarePartners is committed to ensuring that our programs are supported by qualified staff members and volunteers.   A volunteer screening is required prior to a volunteer's start date with CarePartners.  To inquire about becoming a volunteer for CareParnters, please fill out the inquiry form below.
---
Click below to view more information on our volunteer expectations: