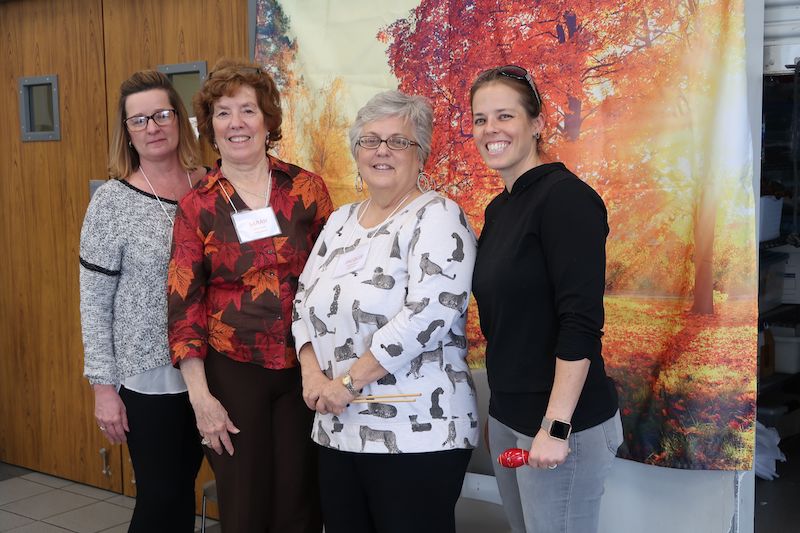 Most of our programs are led by volunteers.  Since 1986, CarePartners volunteers have delivered more than 3 million hours of free care representing $83.7 million.
Volunteers are a crucial part of how our agency provides care and support for caregivers and their loved ones living with memory loss.  Most of our programs are delivered through partnerships with faith-based groups and other nonprofits.
Email us at to learn about volunteer opportunities that fit your skills, schedule, and passion.
Volunteer opportunities:
Gathering Place Program: Alzheimer's Care Team® Volunteer
Second Family Program: Second Family Care Team® Volunteer
Dementia Day Center: Entertainment, Art Therapy, Yoga, Seasonal Décor Team, Afternoon Greeter
Caregiver Conference: Workshop Presenter, Conference Volunteer
Common Ground: Licensed Volunteer Facilitator, Co-Caregiver Facilitator
Special Fundraising Events: Derby Invitational and Difference Makers Luncheon
Volunteer Ambassador: Represent CarePartners and our programs at Community Events and Conferences (training provided)
Become a Volunteer
CarePartners is committed to ensuring that our programs are supported by qualified staff members and volunteers.  A volunteer screening is required prior to a volunteer's start date with CarePartners.  To inquire about becoming a volunteer for CarePartners, please fill out the inquiry form below or complete our Volunteer Registration Form, sign and email to John Moore.
Volunteer Sign-In
Click the below to enter in time sheets and more.
Enter quarter hour times in the format of .25, .50 or .75.