CarePartners is looking to stay connected with all of our caregivers, care partners and volunteers. We love seeing pictures of all the fun activities you're doing during this time of social distancing. This week, we want to reminisce on your favorite or most memorable vacations.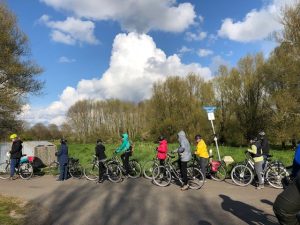 Coordinator Becky Villarreal shares photos of her road trip through the Netherlands, Greenland and Iceland. Along with Becky is her daughter and CarePartners volunteer, Lydia Campbell. Lydia has also presented workshops at our Caregiver Educational Events. 
The pair made several stops in Iceland, including shopping and the Blue Lagoon. In the Netherlands, they enjoyed a scenic bike ride. Here is a fun fact about Greenland. Did you know it's one of the most desolate places on earth? Lydia also sent in a photo of her hiking on the way to Machu Picchu.
Email us your photos to or share them in the comments.