ENGAGING THE COMMUNITY & CELEBRATING OUR IMPACT
At CarePartners, we host two annual events that support our flagship programs. Our signature events include the Sweet Charity Gala and in the past, the Kentucky Derby Party. Due to the coronavirus pandemic, the Kentucky Derby Party was cancelled for 2020, and instead we held our very first Pop a Cork for CarePartners Virtual Wine Tasting Benefit. In 2021, we are excited to offer our Sweet Charity Gala in a virtual format and are planning for another wine tasting benefit in the Fall.
---
We are excited to announce that Sweet Charity 2021 will be held in an online format on May 20, 2021 at 7:00 p.m. CST.
For more details about the Sweet Charity event, click here.
Pop A Cork for CarePartners 2020

Join us online October 17th, 2020 for our first ever virtual Pop a Cork benefit.
CarePartners is pleased to announce we are hosting a virtual wine tasting event in partnership with Élevage Collection and Village Liquor.  We are grateful for our event sponsors the Watson Family, Southwestern Energy, Vinson & Elkins LLP, Amanda & Josh Weber, Linda & Nick Lykos, Byrd & Leslie Larberg, Joe Rothbauer, Becky & Thomas Smith, Paula & Ted Criel, Howard and Toni Tate, Anonymous Donor, Jenny McCauley, Ann & Jim Gibson and Lindsay & James Garrett and more. 
Your support and virtual attendance at Pop a Cork for CarePartners: A Virtual Wine Tasting Benefit will help CarePartners continue to impact family caregivers and their loved ones across Greater Houston and surrounding Harris County areas. Underwriter and benefit sponsorships are now closed, but please register for the event to view our silent auction items.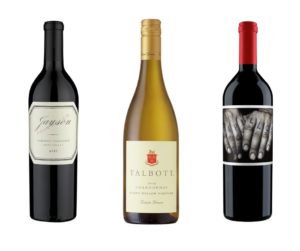 Our event partners, Élevage Collection and Village Liquor have been great partners in preparing and hosting this event.  Purav Patel, Owner of Village Liquor has a deal for us! The three wines we are tasting on Saturday will be available for purchase with profits of the sale going directly to CarePartners.
Click here to purchase additional bottles through 10/19 at noon.
We hope you and your friends and family are able to join us at 7:00 p.m. on Saturday, October 17th for this fun fundraising event that supports our mission.


THANK YOU to our Underwriter Sponsors:
The Watson Family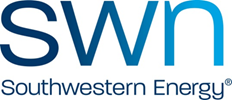 Amanda & Josh Weber
Linda & Nick Lykos
Byrd & Leslie Larberg
Joe Rothbauer
Becky & Thomas Smith
Paula & Ted Criel
Anonymous Donor
Howard & Toni Tate
Jenny McCauley
Ann and Jim Gibson
Lindsay & James Garrett
---