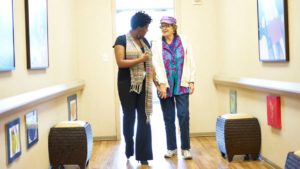 The CarePartners Dementia Day Center is one of only two facilities in the Greater Houston area, and the only one that serves individuals with moderate-to-late dementia, ensuring that they continue to have purpose and passion in their lives while providing their families with the support they need for one of the hardest jobs no one receives training for: providing 24/7 care for a spouse, parent, or other loved one who has developed dementia.
We Specialize in Dementia
The Center is designed specifically for adults who have Alzheimer's disease or other forms of dementia. Attending the Day Center improves the quality of life of members and helps caregivers maintain the health of their loved ones at home. Our staff is trained to care for this population and they give personal attention to each participant. These caring professionals understand the needs of people living with dementia and respond with compassion.
Specialized programming and therapeutic recreation throughout the day for members is the most important aspect of our services. A calm, predictable and accepting environment provides a sense of security that enables individuals with dementia to make full use of cognitive abilities. A structured and carefully implemented program ensures success, enhances self-esteem and creates a sense of purpose each day. The opportunity to socialize with peers also contributes to an improved quality of life.
Who We Serve
The CarePartners Dementia Day Center is the only center in the Greater Houston area accepting individuals from early to moderate-late dementia. This allows us to be there for the family as the disease progresses, without having to go through a sometimes confusing change of environment. For individuals to attend the center, they must be diagnosed with dementia, able to bear weight, and be medically stable.
The Day Center Offers
Full and half-day programs, Monday through Friday, from 7:00 a.m. to 6:00 p.m.
Compassionate supervision by staff experienced in dementia care
Low staff to participant ratio
On-site nurse
Variety of specialized activities
Safe, secure and well-planned environment
Opportunity to socialize with peers
Caregiver support
Financial assistance may be available through the Area Agency on Aging.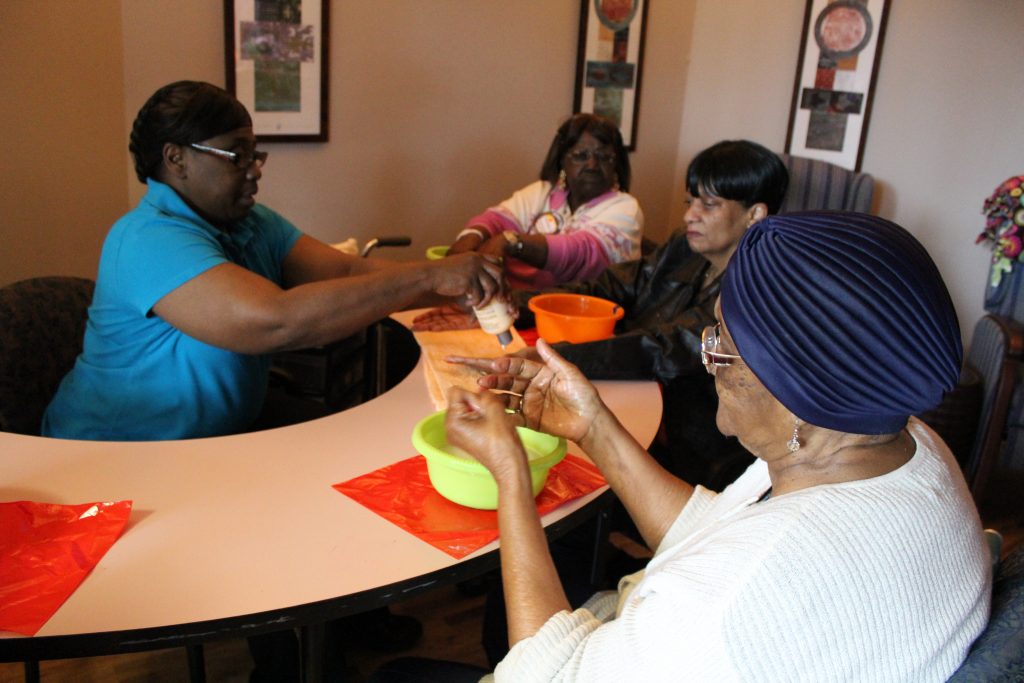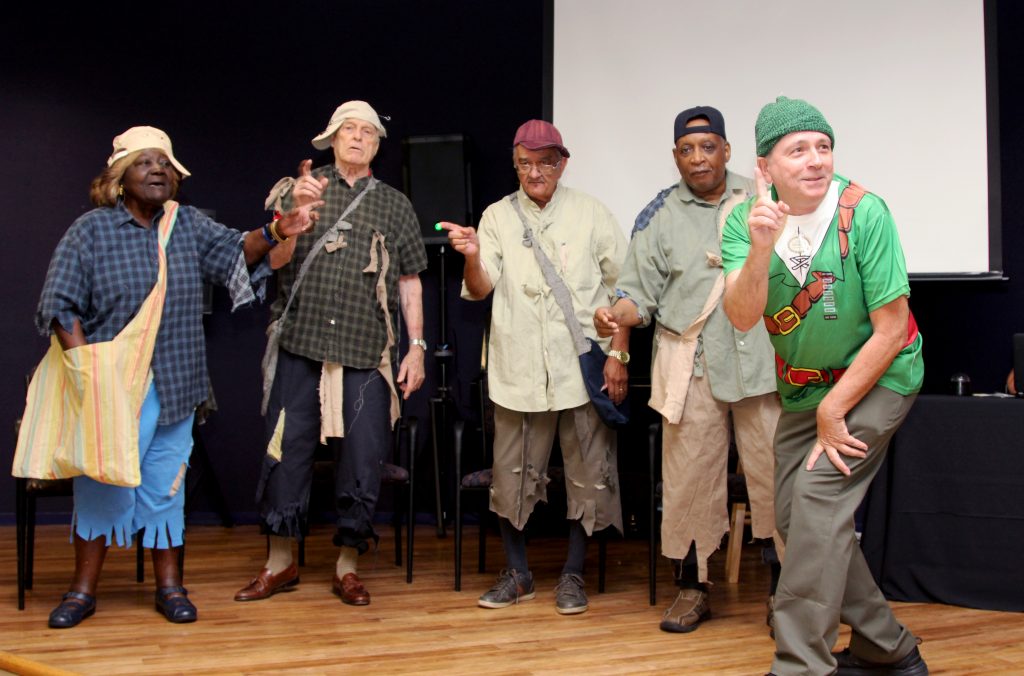 Specific Program Offerings
Wellness programs including chair exercise, yoga, walking club, and meditation.
Life Enrichment classes including short story discussions, cooking classes, dance classes, drama classes, painting and art classes.
Specialty Programs are designed to ensure that day center participants remain engaged in their community, maintain a sense of purpose, and explore their passions.